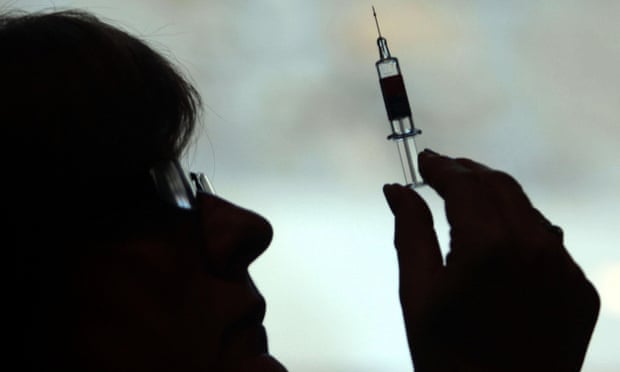 Ignorance, they say, is bliss.
For a few years now, a friend of mine has been refusing to have his HIV status determined, not because he is sure he is HIV positive. He would say, what is the essence of knowing and living with the unhappy news till you die? It is simply because he knows he hasn't always been careful, and he would rather stay in that blissful ignorance and live his life without pressure and whatever will be, will be. Can't really say I blame him.
There are some diseases now, such as hypertension, AIDS, glaucoma, diabetes, ulcer etc, which seemingly cannot be cured, only managed. People suffering these diseases have to alter their lifestyles significantly inconvenient proportions, all in a bid to live longer. But the weight of that condition will always be there, like a shadow, it will abide with them all their days, affecting their choices, the choices of their children, and generally complicating matters which should have been simple.
The peculiar thing about some of these diseases is that it's not in all cases that their projected worst case scenarios are realised. For instance, a close person was recently diagnosed with glaucoma. An incurable eye disease whose only means of control are surgery and eye drops for the rest of the sufferer's existence. Now the interesting part about the eye condition is that there is a type that hardly shows any symptoms. Asides from gradual worsening of eyesight, someone living with it might not know and enjoy a full life without ever having to worry about the risk of loss of eyesight…unless it happens that he suddenly can't see anymore. A person with the high eye pressure associated with Glaucoma might not actually end up losing their vision, but once it has been diagnosed, of course steps have to be taken irrespective of the chance that it does not turn out as bad as feared. But is anybody willing to take that chance? In that case, if given the chance would the sufferer prefer to know, and suffer with unending treatments and medications? Or would he prefer to live in ignorant bliss?
This is just one of many examples.
And thus the question comes up, if you had to choose between forty years of unhindered living, and 70 years of a managed life, which would you choose?
It has been said several times that no Nigerian wants to die, and I have to agree on that point. But asides from a lack of desire to keep living just for the sake of it, knowing your full medical state is not just necessary for you, it is necessary for your unborn children. We have little say in the cards that life deals us, and most times, it seems all we face is an uphill battle, rolling with the punches, making lemonade from all the limes, and wondering just what the heck the point of it all is. But deep down, we all have that inner compass, we know what we are meant to do, all that is usually left is determining if we have the courage to do what we must. Do we have the courage to gain that knowledge that might save not just us, but our offspring as well? Do we want to be cut down in our prime without so much as a shout or do we want to go down screaming and battling all the way? The choice is yours, but the right choice appears obvious, or maybe that's just me.
The man who refuses to do his HIV test would much rather prefer living his life without any worries, irrespective of the consequences, but despite the allure of this position, I have to go the other way and say knowledge is power. It is better you know, because what you don't know, might be what kills you.